Available everywhere
you need it!
Correct text with Typeright on all of your devices. Available for iOS, Android and on desktop via our 
browser extension.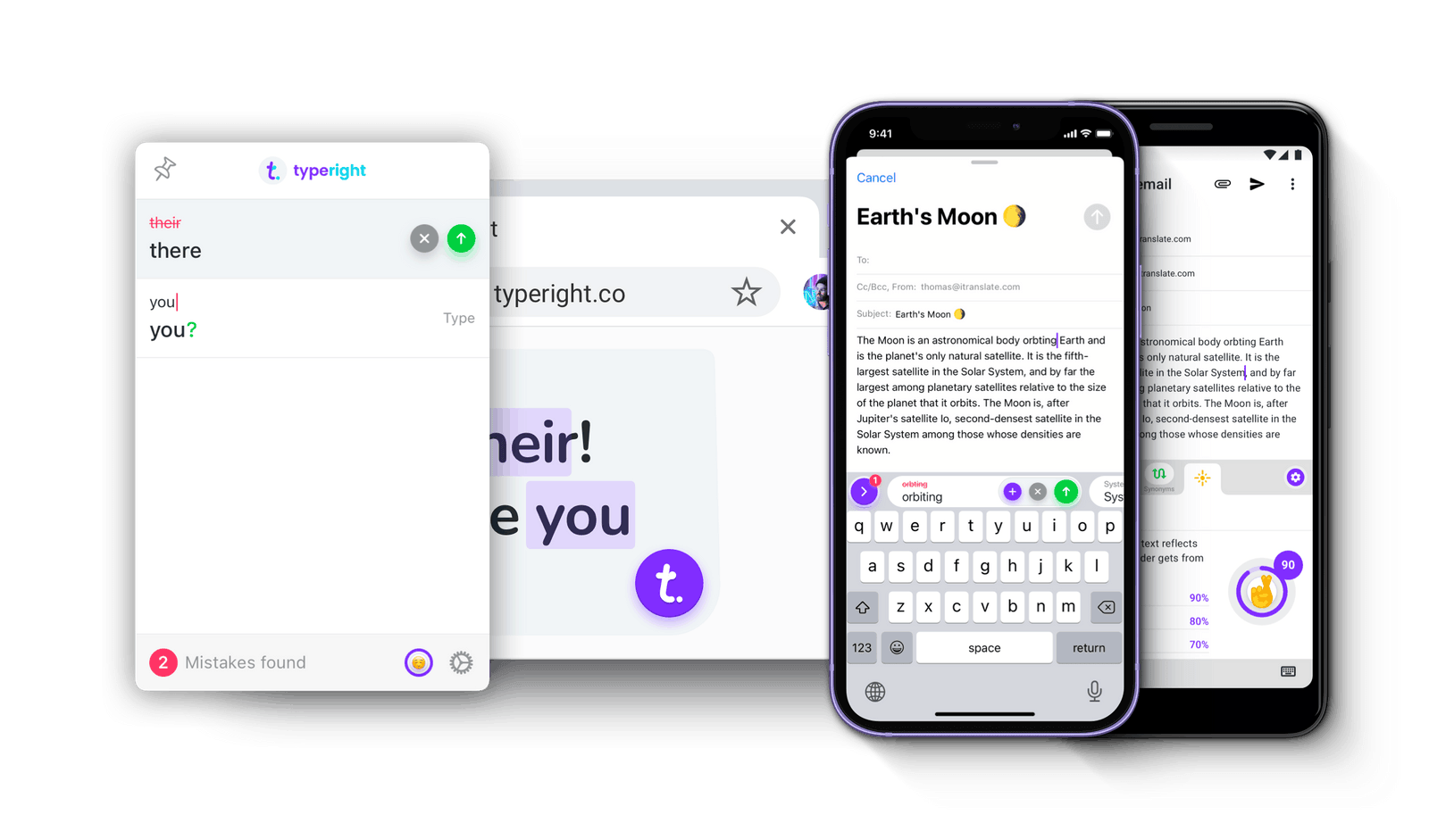 Get Typeright for for Chrome, Safari, iOS, and Android:
Take your writing skills
to the next level!
Sign up now for your free trial of Typeright Plus and get your own personal AI-powered writing assistant. A Plus account unlocks access to all features and can be used across all supported platforms. The best part: You can share it with friends and family!